Archive for April, 2014
Monday, April 7th, 2014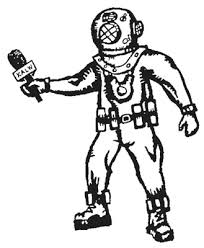 We sometimes get odd assignments as journalists, but Julia Scott got one that really stinks. "If you want to find out how much you can trust your co-workers, try not washing for a month… and then asking them to smell you," she says. Julia gave up her soaps and shampoos and went on a "bacteria-only" diet — applying only one cosmetic, a probiotic body spray containing billions of live bacteria. The resulting story was published in the New York Times Magazine.
Julia teamed up with the KALW News crew to describe what happened during her experiment for an installment of 'Segment X – Extras from the KALW newsroom.'
Posted in Radio | No Comments »
© 2020 Julia Scott.