DRIVEL: Deliciously Bad Writing by Your Favorite Authors
Edited By Julia Scott, Perigee Books
Friday, September 5th, 2014
DRIVEL: Deliciously Bad Writing By Your Favorite Authors is a collection of wordy, overwrought, insipid writing by America's most beloved authors and artists, edited by award-winning journalist and radio producer Julia Scott.
DRIVEL has already been featured in Vanity Fair and The New York Times and is now on sale at all your favorite outlets.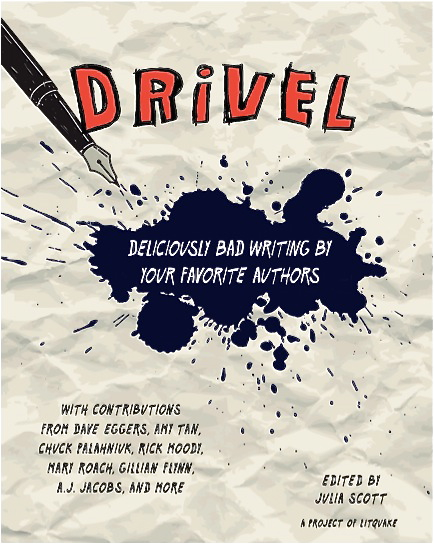 Based on Litquake's Regreturature live shows, this hilarious collection includes pretentious poetry, tedious journal entries, and rambling fiction by an amazing roster of writers including Dave Eggers (A Heartbreaking Work of Staggering Genius), Stephen Elliott (The Adderall Diaries), Gillian Flynn (Gone Girl), Rick Moody (The Ice Storm), Chuck Palahniuk (Fight Club), Mary Roach (Gulp), Amy Tan (The Joy Luck Club), and more.
Purchase your copy today and 'like' the DRIVEL Facebook page!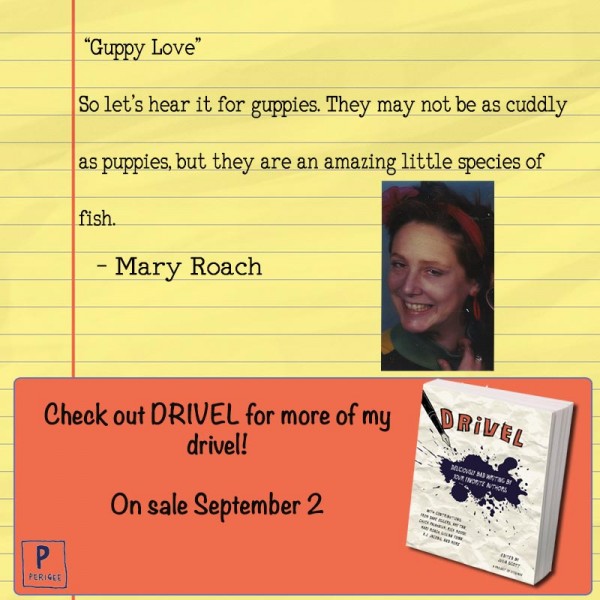 From the Introduction by Julia Scott:
I conceived the idea for this book after performing at the second annual live Regreturature show in San Francisco in 2012. I read from a journal entry I wrote as a twenty-year-old, gushing like a Tiger Beat teenybopper over an encounter with British playwright Tom Stoppard. ('ÄúIt'Äôs enough to know that I am living IN THE SAME LIFETIME, let alone being in the same room!'ÄĚ)
Who knew my earnest writerly crush on an eminent septuagenarian would supply so many laugh lines? I was delighted. But as the evening slipped by I sensed a second feeling in the crowd: a sort of communal catharsis. Together, we'Äôd transcended the pain and the humiliation of dredging up our stinkiest 'Äėwork'Äô. And we'Äôd turned it into a kind of public sacrifice.
In fact, the writing in this collection is so bad, it deserves its own taxonomy of suckitude. There's abstruse and esoteric poetry (bad); incoherent and illogical short stories (worse); bumfuzzling proto-journalism (shameful); and pretentious, overwrought journal entries (just turn the page and we'll not speak of this again).
And all by your favorite, bestselling authors. Yes, they've committed horrible crimes against the written word. But the lesson, if there is one, lies in what happened next.
They never stopped writing. And eventually, they began not to suck.
You're about to meet the dozens of contributors who volunteered to pluck their turgid treasures from the bottom of a locked and moldy vault. Thanks to these courageous but foolhardy writers, the world now knows the real meaning of a work-in-progress.
Anyone who's ever aspired to greatness but was scared of sucking, who's spent desperate hours pulling their hair out and throwing draft after draft in the trash, knows the cringing terror these authors are feeling right at this very moment. Have a care for them.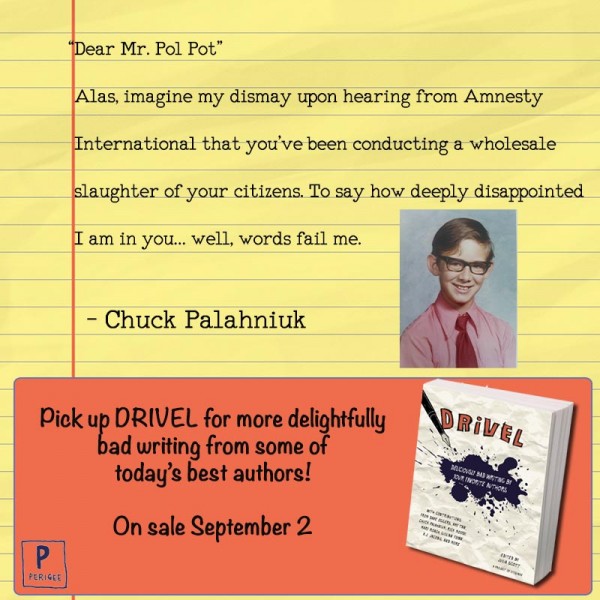 © 2020 Julia Scott.