The Last of the Iron Lungs
PRX and NPR
Monday, July 15th, 2013
Martha Lillard is one of the last American polio victims who still rely on an iron lung respirator to breathe. Ten years ago, she was one of 30. Today, a dozen. But Martha, like other survivors, says she would rather end her life in her iron lung than risk using a modern replacement. THE LAST OF THE IRON LUNGS brings listeners inside an archaic machine – and a way of life – on the brink of extinction.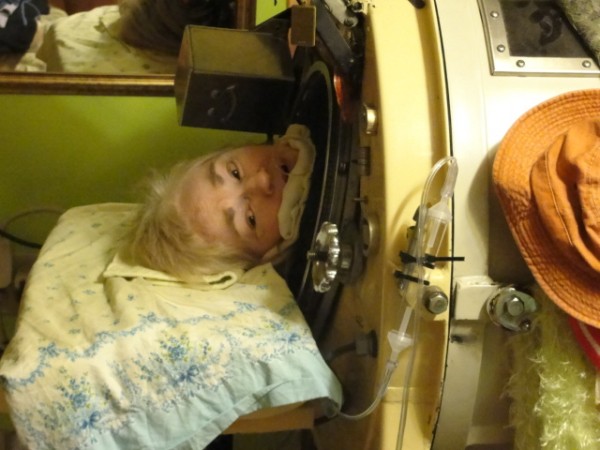 This program is part of the STEM Story Project — distributed by PRX and made possible with funds from the Alfred P. Sloan Foundation.
Special thanks to the March of Dimes for its archival newsreel. The March of Dimes Foundation is a United States nonprofit organization that works to improve the health of mothers and babies.

© 2023 Julia Scott.