Posts Tagged 'Duolingo'
Thursday, March 11th, 2021

EPISODE PART 1:
Sibusiso and the Big Mountain
Sibusiso Vilane has stood at the summit of the world's tallest mountains. He is a mountaineering icon from South Africa, who has ascended Mt. Everest twice. He has reached the greatest heights in the world… but growing up, he never even thought about climbing a single mountain, until fate intervened and changed the direction of his life forever.

His first conquest of Everest put him in the history books as the first Black man from Africa to make it to the top. But the message he carried back to all South Africans was even more important to Sibusiso: one of equality of potential and ability, at a time when the country was still emerging from the painful legacy of apartheid.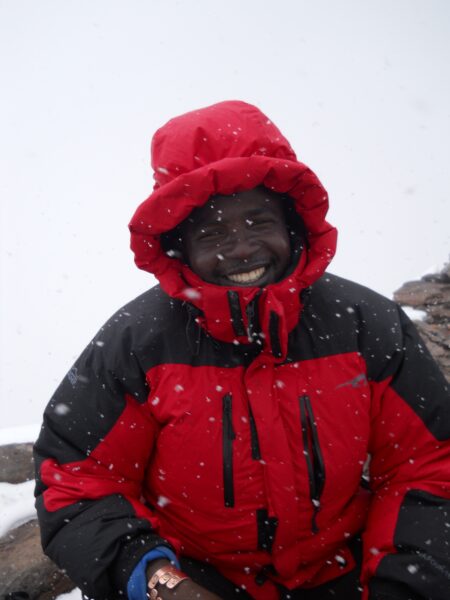 EPISODE PART 2:
Bianca's Big Wave
Bianca is a professional extreme surfer. She has surfed big waves all over the world. But there was always one wave that scared her the most: the Mavericks surf break, in California. Along the way, conquering Mavericks also became a battleground to fight for equal opportunities for women in surfing.
Today, thanks to the advocacy of Bianca and other female surfers, surf contests are starting to treat women equally to men — including them in all the major contests and awarding them the same prize money when they win. But the fight is far from over.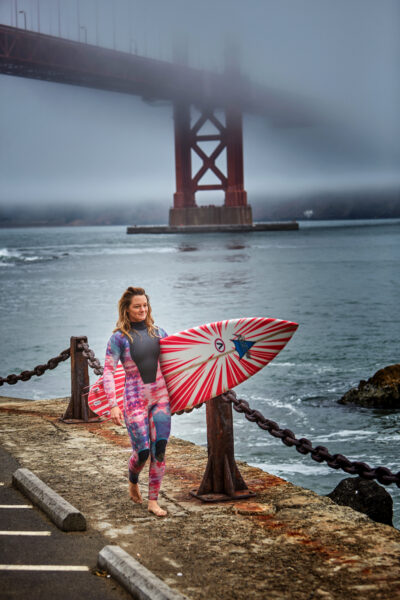 Tags: Bianca Valenti, big-wave surfing, Duolingo, extreme sports, Julia Scott, Mavericks, Mavericks surf contest, mountaineering, Mt. Everest, podcast, Sibusiso Vilane, South Africa
Posted in Front Page, Podcast and Radio Work, Uncategorized | No Comments »
Thursday, August 20th, 2020


EPISODE PART 1:
She Can Fix It

Stephanie Lopez is a woman in a man's profession, something some men have never let her forget.

Stephanie, a mother of two, owns Woosters Garage in Weston, a small town in central Wisconsin. She named her garage after her great-great grandfather Glen Wooster, the first in a long family line of men — including her grandfather and father — who love fixing cars… a passion she inherited.

Today, Stephanie Lopez is proud to run her own garage. But her road there was bumpy, winding and full of unexpected barriers.


EPISODE PART 2:
Silicon Valley's Wizard of Jobs

Rahim Fazal seemed destined for a thriving career in the tech industry when the web company he co-founded as a teenager made him a millionaire overnight.

Rahim is 38 today. His dreams of making it in Silicon Valley eventually did come true… But along the way, he noticed that not everybody was equally welcome there. The troubling question of who gets to belong in the heart of the tech world — and who doesn't — eventually led Rahim to take the biggest leap of his career.
Tags: Duolingo, Entrepreneurs, inspiring, Joel Scott, Julia Scott, podcast, Rahim Fazal, Silicon Valley, Stephanie Lopez, SV Academy, Woosters Garage
Posted in Podcast and Radio Work, Uncategorized | Comments Off on Duolingo: Two Unexpected Entrepreneurs
© 2023 Julia Scott.